With the development and popularization of the Internet, online shopping has become more and more common, and has even become a part of our daily lives, especially when COVID-19 is still severe. However, most people who are trying online shopping for the first time or who do not have online shopping tend to have a little hesitation about online shopping. Especially glasses products. This is completely understandable. But ANRRI EYEWEAR wants to make sure that you can buy a perfect pair of glasses online.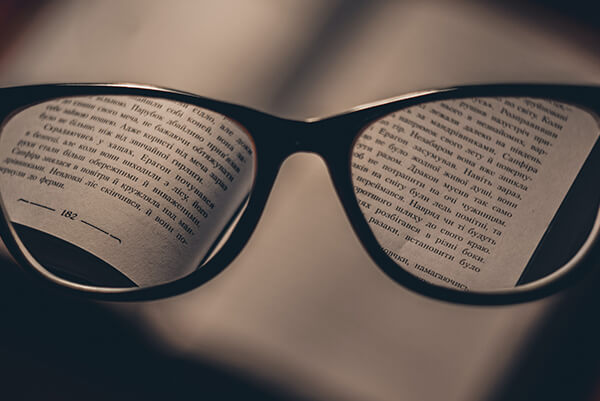 Step 1: Measure your face for the glasses frame and get a copy of the glasses prescription
First, you must know your prescription. You need to obtain an up-to-date prescription for glasses from an ophthalmologist. If you do not have a prescription or the information is out of date, you need to make sure to schedule an eye exam with your ophthalmologist. In addition, it is important to note that the prescriptions for your glasses and contact lenses are usually different, so you must consult an eye health professional to ensure that your glasses are the correct prescription. (In case, if you only want a simple flat-function lens, then ignore all the above.)
Step 2: Choose The Style Of Your New Glasses
Before you search in depth, clearly understand your face shape: do you have a heart, diamond, oval, round, or other face shape? Favorite frame: What is your favorite frame shape? Cat's eye, frameless, square frame? Do you want a basic black or a bold tortoise color or a popular transparent color frame? What kind of frame material? Plastic, sheet or metal? What is the frame size of your current glasses? With these, you are ready to buy the perfect frame. You can browse the styles on the website at will, with a wide range of styles and affordable prices, you will definitely find a choice that suits you. When you find that you have a pair you like, you can also choose to try it on.
Step 3: Choose The Type Of Glasses Lens You Want
After choosing the correct style, the system will prompt you to choose the type of glasses you need. Your will see four choices, they are non-prescription glasses, distance glasses, reading glasses and progressive glasses. Then you have made your choice. If you want to bring a prescription, the system will ask you to submit your prescription. You can choose to enter the correct amount or send us the prescription list by email later.
Step 4: Make it a pair of extra eye protection in addition to blue light
Want to add some features to your lens? You can indicate that you want clear lenses or blue light blocking or sunglasses or light-responsive lenses.
• The clear lenses are perfect for everyday use.
• Blue light blocking is to protect your eyes from the negative side effects of phone, computer, and tablet screens.
• Sun is Tint or coat your lenses and turn regular frames into sunglasses.
• Light-responsive is Transition from clear to a darker tint outdoors.
Make a choose according to your needs.
Step 5: You can submit the order.
After you submit the order, if you buy prescription glasses. Then, we will come up with 100% of our professional capabilities. According to each customer's prescription degree, use the appropriate refractive index lens.
After making all these choices, you will be asked to review your order, and voila, you are ready to checkout. Finally, confirm your order information and pay.
Do you understand after reading this blog? Come and order special glasses for your eyes.